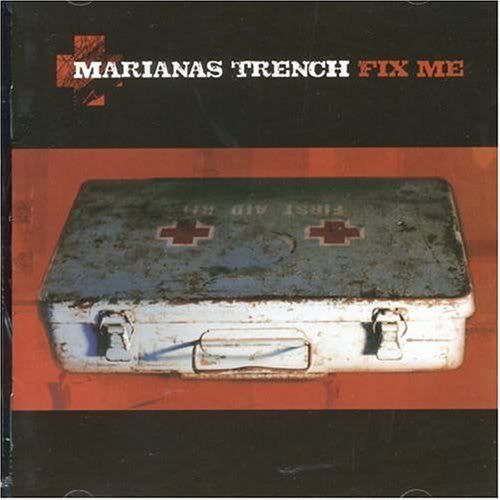 Marianas Trench is a Pop Punk Band From Vancouver, British Columbia in Canada. The group is formed by Josh Ramsay (Guitar and Vocals), Ian Casselman (Drums and Vocals), Matt Webb (Guitar and Vocals), Michael Ayley (Bass and Vocals). Their first album "Fix Me" was released on October 3rd, 2006. The name of Marianas Trench came from the deepest point in the world, located in the Pacific Ocean.

The sound off the band is really good, with powerful songs and an amazing vocal work form his singer Josh Ramsay. The whole album is a blast, great chords and a clean sound. Enjoy...

Format m4a
Download: http://www.divshare.com/download/2785615-cc3

Tracklist:
1.- Say Anything
2.- Decided To Break It
3.- September
4.- Alibis
5.- Shake Tramp
6.- Low
7.- Push
8.- Far From Home
9.- Vertigo
10.- Alive Again
11.- Skin & Bones

Buy It!!!